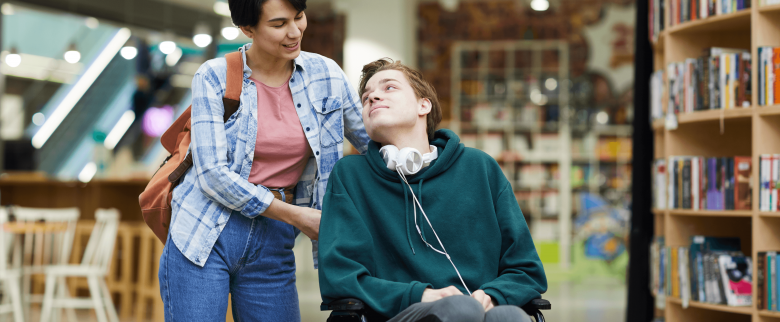 People who care for a family member or friend living with long-term (chronic) pain play a vital role in making sure their loved one's pain is managed correctly. This helps lead to a better quality of life for the person living with pain.
As a carer you have a unique insight and understanding of what it's like for a person living with pain. This is invaluable as understanding and compassion towards the person is often reported as being one of the things that can help someone manage their condition.
Adapted from Chronic Pain Australia.
Take care of yourself
Being in pain has a big impact on a person's quality of life. When someone you care for is living with pain, you can see how it can be exhausting and irritating for them. But, you shouldn't overlook how caring for someone in pain can be physically taxing and emotionally draining for you too. It's important to take good care of yourself.
Remember you can't be there for someone else unless you first look after yourself.
Being there helps
There are plenty of ways to help someone in pain. Support helps the person you're caring for feel less alone and feel looked after. It can help them feel more able to deal with their symptoms.
10 ways to help someone you care for
Look after yourself too.
Care for yourself and take the time and space you need to recuperate.
Support is available for you:
Visit or call Carer Gateway on 1800 422 737 (8 am-5 pm, Mon-Fri) to find local services and support.
More tips for carers and people with pain can be found here:
Look out for Chronic Pain apps, blogs and podcasts. It can help the person you're caring for, know they're not alone.
Pain Australia has an excellent directory at www.painaustralia.org.au/getting-help/pain-directory.
Remember! Seek support from your doctor or pharmacist if you have any questions about how to help someone take their opioid medicines.
Download resources