Dr Peter Langkamp announced as new President of Carers Australia
7 March 2017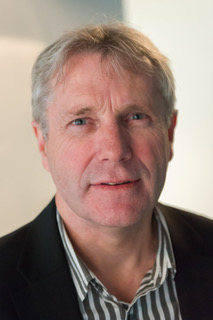 Carers Australia is pleased to announce the appointment of Dr Peter Langkamp as its new President.
On his appointment, Dr Langkamp said, "What attracted me most to the organisation was the opportunity to assist in building an Australia that better values carers, ensuring that we do not lose the essence of what they bring to their roles, those values, as consumer-directed care agendas roll out.
"Carers Australia has an important role to inform, support and connect carers, and in doing so, empower them. There is power in our shared humanity."
Dr Langkamp's extensive experience incorporates both the private and public sectors and includes high-level positions at the National Disability Insurance Agency, Shell Australia, NRMA, Accenture and Bendigo Bank. He has also served on various Boards and, as a carer for his eldest son, has firsthand experience of the issues faced by Australia's 2.7 million unpaid carers.
"To have had the opportunity to work across many sectors, including big oil, banking and finance, technology, higher education, disability and loyalty, has exposed me to a range of working environments and experiences. Conceiving of and implementing FlyBuys, still Australia's leading retail loyalty program, I think has been my most satisfying achievement to date," said Dr Langkamp.
Away from work, Dr Langkamp enjoys time with family and friends, cooking for them whenever possible. "I enjoy cooking and would have to say I have a weakness for a perfect pie – crisp pastry, with a juicy beef and stout or chicken and leek filling!"
Carers Australia CEO, Ms Ara Cresswell, said, "We're delighted to welcome Dr Langkamp as the President of Carers Australia. His considerable experience across the highest levels of business, non-profit organisations and his own caring role makes him a perfect fit to be able to drive the organisation forward."